William D. Gaillard, M.D.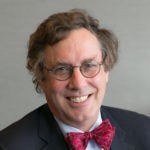 Professor of Pediatrics and Neurology, George Washington University
Professor of Neurology, Georgetown University
Chief of Neurology, Children's National Medical Center (CNMC)
Dr. Gaillard is the Director of the Comprehensive Pediatric Epilepsy Program and the Associate Director of the Children's Research Institute's Center for Neuroscience Research at Children's National Medical Center (CNMC).
In addition to his research program in childhood epilepsy, Dr. Gaillard helped to build the autism clinical research and neonatal brain protection programs. His research uses advanced structural and functional imaging to examine the effects of neurological disease and developmental disorders on brain structure and function, with an emphasis on higher order cognitive domains, especially language.
Education & Training
MD, Yale University School of Medicine
Pediatric Residency, Children's Hospital of Pittsburgh
Neurology Residency, Johns Hopkins Hospital
Epilepsy Fellowship, National Institutes of Health
Contact Info
202-476-2120
wgaillar@childrensnational.org