Theresa A. Jones, Ph.D.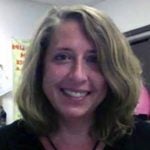 Professor, Department of Psychology, University of Texas at Austin
Dr. Jones's research on brain plasticity, learning and memory involves observations of the structure and synaptic connectivity in animals following brain damage. This work, which studies the behavioral adaptations following injury, has implications on the use of motor rehabilitation and other therapies to encourage more effective neural and behavioral adaptations to brain damage.
Dr. Jones is a Fellow of the American Psychology Association and was a Raymond Dickson Centennial Teaching Fellow. Her research has received support from the National Science Foundation, the Department of Defense, and the National Institutes of Health. She is on the editorial boards for the peer-reviewed journals Behavioral Neuroscience, Restorative Neurology and Neuroscience, and Frontiers in Behavioral Neuroscience. She served on the faculty of the Psychology Department and the Neurobiology and Behavior Program at the University of Washington before returning to the University of Texas at Austin in 2001.
Education
PhD, University of Texas at Austin
Postdoctoral Research, Behavioral Neuroscience and Biopsychology, Beckman Institute, University of Illinois
Contact Info
512-232-1814
tj@psy.utexas.edu