Ted Supalla, Ph.D.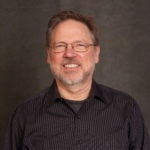 Professor, Department of Neurology, GUMC
Dr. Supalla runs the Sign Language Research Lab (SLRL), which functions as a place of advanced study where students, faculty and invited fellows of Georgetown University conduct research on a range of issues regarding the history, structure, processing and acquisition of signed languages.
Dr. Ted Supalla's research centers on sign language in its developmental and global context. This has included studies of American Sign Language acquisition and processing, and the evolution and structure of homesign, international pidgin sign and signed languages of the world.
Education
PhD, University of California at San Diego
Previous faculty appointments
Department of Psychology, University of Rochester
Contact Info
Building D, Room 165B
trs53@georgetown.edu