Takao Hensch, Ph.D.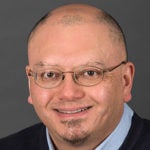 Professor, Molecular and Cellular Biology, Center for Brain Science, Harvard University
Professor, Neurology, Harvard Medical School at Boston Children's Hospital
Director, Child Brain Development, CIFAR
Director, IRCN, UTIAS
Director, NIMH Silvio Conte Center
Dr. Hench's research involves the study of critical periods of brain development. By applying cellular and molecular biology techniques to neural systems, his lab has identified pivotal inhibitory circuits that orchestrate structural and functional rewiring of connections in response to early sensory experience. His work affects not only the basic understanding of brain development, but also therapeutic approaches to devastating cognitive disorders later in life.
Dr. Hensch helped to launch the RIKEN Brain Science Institute in Japan, where he continues to serve as special advisor. Dr. Hensch has received the Society for Neuroscience Young Investigator Award in both the US (2005) and in Japan (2001 Tsukahara Prize). He also received a National Institutes of Health Director's Pioneer Award in 2007. He serves on the editorial board of several peer-reviewed journals, including Journal of Neuroscience, Journal of Neurodevelopmental Disorders, Neural Development, Neuroscience Research, Frontiers in Neural Circuits, and Neuron.
Education
PhD, Neuroscience, University of California, San Francisco
Contact Info
617-384-5882
hensch@mcb.harvard.edu