Nan Bernstein Ratner, Ed.D.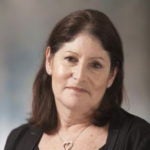 Professor, Department of Hearing and Speech Sciences, University of Maryland
Dr. Bernstein Ratner runs the Language Fluency Lab at the University of Maryland, where the current federally-supported research initiatives explore: how children learn to produce speech fluently over early childhood, and how spoken language expression is impacted by language delay or disorder, bilingualism and stuttering. The lab is also currently funded by the NIDCD to re-norm, re-validate and develop additional measures of child language production (the Child Language Assessment Project; CLASP).
Dr. Bernstein Ratner's clinical focus is in the areas of child language development/disorder and stuttering. She was a co-developer of the ASHA Board Specialization initiative in Stuttering and Fluency Disorders, and currently hold Specialty Recognition in Child Language and Language Disorder. She is a Fellow and Honors recipient of the American Speech, Language and Hearing Association (ASHA). In 2014, she was made a Fellow of the American Association for the Advancement of Science (AAAS). In 2006, Professor Bernstein Ratner received the Distinguished Researcher award from the International Fluency Association; she currently serves as its President. In 2016, Dr. Bernstein Ratner was named Professional of the Year by the National Stuttering Association.
Education
Ed.D, Applied Psycholinguistics, Boston University
Contact Info
301-405-4217
nratner@umd.edu