Alexander Dromerick, M.D.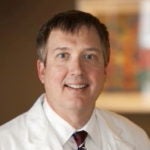 Formerly:
Co-Director, Center for Brain Plasticity and Recovery, GUMC and MedStar National Rehabilitation Hospital
Vice President for Research, MedStar National Rehabilitation Hospital
Chair, Department of Rehabilitation Medicine, GUMC
Professor, Departments of Neurology and Rehabilitation Medicine, GUMC
Dr. Dromerick ran the Neuroscience Research Center at MedStar National Rehabilitation Hospital, which studies stroke outcomes and recovery, spinal cord injury, traumatic brain injury, and the impact of cardiovascular disease across the spectrum of neurologic disabilities.
Dr. Dromerick passed away on August 21, 2021. He was a distinguished neurologist and rehabilitation physician who focused his clinical and research activities on brain recovery and restoration of motor function after stroke, traumatic brain injury, and limb loss. He was Co-Principal Investigator of the NINDS-funded I-CARE trial, a Phase III trial to improve arm recovery after stroke. He was co-Principal Investigator of the NINDS-funded PROTECT DC Phase II clinical trial, aimed at reducing recurrent stroke in urban underserved individuals. He was the lead investigator on the CPASS clinical trial, published in 2021, and co-principal investigator on Georgetown's K12 Neurorehabilitation and Restorative Neuroscience Training Network (NTRAIN). (new window) His studies to improve prosthetic arm function in Veterans were funded by the Veterans Administration, and studies in methods to improve the battlefield screening for traumatic brain injury were funded by the Department of Defense.
Education & Training
MD, Neurology, University of Maryland
Internship, University of Maryland
Residency, University of Pennsylvania
Fellowship, Princeton University & University of Pennsylvania, Cornell University/Burke Rehabilitation Center